ReviewIT
Online Review
ReviewIT makes the collaborative review process simple.
As a cloud-based software, it enables reviewers and linguists to simultaneously validate multilingual texts and websites from anywhere in the world. ReviewIT improves your team's productivity by automating document handoff and by keeping time-stamped records of any annotations made on a document.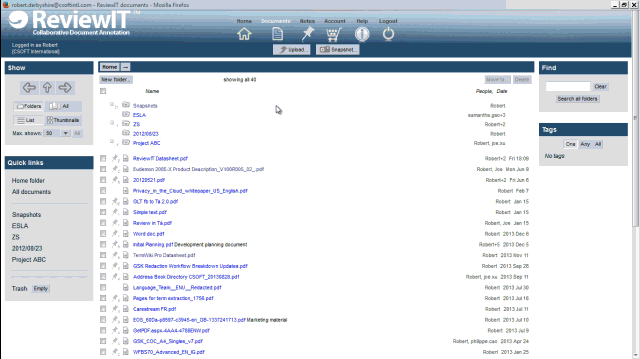 Easy to use
With ReviewIT, your reviews just have to do 3 simple steps: follow a link in an automatic email, leave comments directly from a web browser, then click Done to submit the document back to CSOFT. No extra software or communication is required. It couldn't be easier! To leave comments, just drag your cursor over any text or image, leave a comment and a tag, and click Save. Comments are visible for all to view, making them easier to understand, easier to reference and ultimately easier to carry out, making an otherwise tedious review process, easy.
Expedite document handoff and delivery
ReviewIT can handle all common file formats as source files, but upon upload to ReviewIT, they are converted into a format that can be opened by any internet browser. As such, reviewers don't need any special software to do the review. They do not even need the files, as everything is stored centrally online. Document handoff and delivery is just the click of a button.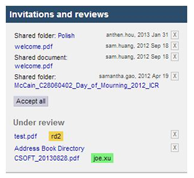 Real-time collaboration
ReviewIT is ideal when multiple reviewers are working on one document at the same time. Unlike in offline review situations where version control and comment collation becomes an issue when dealing with multiple reviewers, in ReviewIT, all reviewers can see and comment on each others' annotations. As soon as one comment is added, it is visible to all other reviewers.
No comment lost
With ReviewIT, all comments are organized by type, stamped with a date and time, as well as the name of the user who made them. As such, you'll always know who requested a change and why. The records can also be exported to Excel.