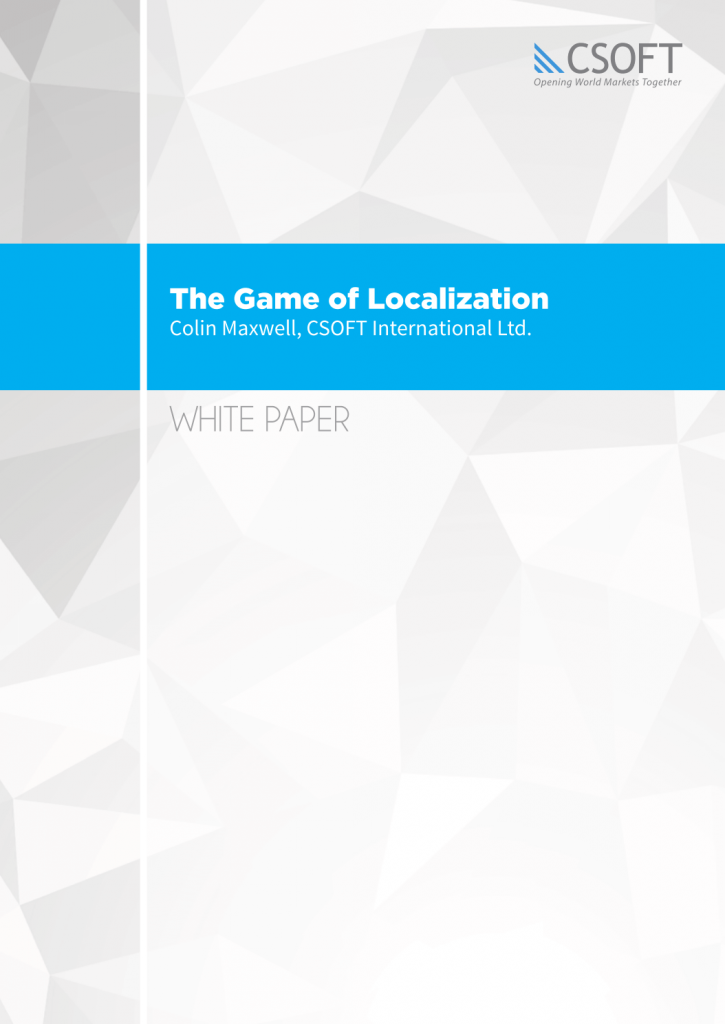 Contents
Introduction
The Game of Localization: For Programmers
The Game of Localization: For Translators
The Game of Localization: For Developers
The Game of Localization: For Publishers
The Game of Localization: The Overview
Conclusion
Every year, the market for video games continues to grow and the industry, now valued at $65 billion a year, is increasingly international; an estimated 50% of video game sales now come from outside the United States.
As such, developers and publishers are acutely aware of the need for proper localization – whether for quirky, standalone indie titles or earthshaking blockbuster series – yet few know the practices that ensure the most perfect products at the lowest costs.
So we at CSOFT International have spoken with our staff, partners, and clients to bring you The Game of Localization, a guide for all stakeholders in the game localization process.
Other publications by CSOFT