Mobile translation introduces itself as a game changer on October 24 in Portland, Oregon.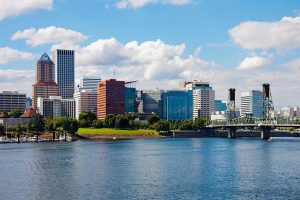 SAN FRANCISCO & BEIJING–(BUSINESS WIRE)–Stepes (pronounced /'steps/), the leader in mobile translation, has announced that it will be featured in the Game-Changer Innovation Contest at the TAUS Annual Conference on October 24, 2016.
The TAUS Annual Conference is a marketplace of ideas for innovation, automation, and collaboration for the translation and localization industry. TAUS 2016 invited Stepes to attend the Annual Conference alongside other popular innovators. Companies small and large, startups and well established, will take part in competing at the conference. After the competition, the audience will select the winners of the « TAUS Game-Changer Innovation Awards. »
« We're excited to see new innovations, such as Stepes, join the TAUS Game Changers Innovation Contest," commented Jaap van der Meer, director of TAUS. "It is a great platform for innovators from inside and outside of the translation industry to showcase their ideas and technologies to an audience of the best and most varied group of thought leaders in our industry."
Stepes is taking innovation to a whole new level through its on-the-spot mobile translation. This technology disrupts the traditional localization model while still maintaining high quality results. The digital revolution is disrupting the way companies conceive new business models and is transforming the content/information ecosystem for products and services. Stepes was founded on the idea that the localization industry, like other industries, must adjust to meet the needs of the 21st century.
Carl Yao, founder of Stepes and Vice President of Global Strategy at CSOFT International says, "We're excited to see how far Stepes has come as a game-changing technology. Stepes mobile-powered translation solutions finally address the challenge of meeting modern enterprise translation efficiency requirements while simultaneously achieving scale and quality."
Stepes will showcase its just-in-time translation solutions at the TAUS conference as the first enterprise level, on-demand translation service for text, voice/audio, and even images. This innovative technology allows qualified translators to perform translation and interpretation anytime and anywhere in the world, all from their smartphone. Stepes is currently providing on-demand translation solutions to an ever increasing number of Fortune 500 companies and leading global businesses.
[aboutstepes_en]
About CSOFT International
CSOFT International Ltd. is a world leader in localization and globalization consulting services, providing turnkey solutions for companies facing the challenges of engaging customers and markets across linguistic and cultural barriers. Recognized as one of the Top Innovative Companies in 2011 by IDC we have an award-winning international team. In 2012, the company's CEO was named one of Fortune Magazine's 10 Most Powerful Women Entrepreneurs and a Tech Disruptor by CNN Money.