World's Largest Localization Event Highlights Mobile Translation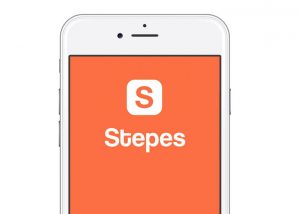 Beijing, China and San Francisco, California (March 23, 2016) – Stepes, the world's first chat-based mobile translation platform, will be featured at the next Localization World conference to be held in Tokyo. The event highlights Stepes applications in the life sciences and gaming industry.
Localization World (LocWorld) is the largest localization event in the world and takes place annually on three continents. The LocWorld events provide the localization industry's top experts and leaders an opportunity to share insights into the newest trends and breakthroughs affecting translation today.
"Stepes is a global game changer for how translation can be done," said Mr. Carl Yao, the creator of Stepes and a vice president of CSOFT International, a leading localization provider. "We're looking forward to sharing how Stepes can transform the language industry by going mobile."
Stepes will be featured on panels on both the life sciences and the gaming industry. Both industries have historically suffered from a lack of strong translation because the highly technical nature of their content. However, Stepes' intuitive mobile translation platform enables more bilingual subject matter experts to participate in the translation process, leading to better quality translations for industries like the life sciences, gaming, and many more.
Stepes has been expanding its international outreach in recent months. In February, Stepes was presented to investors and entrepreneurs at the Venture Summit conference in Mountain View, California. In March, Stepes was picked as the translation platform for the White House project Let Girls Learn.
To learn more about Stepes, please go to www.stepes.com. Stepes is also available for download from the iTunes and Google Play stores.
[aboutstepes_en]
About CSOFT International
CSOFT International Ltd. is a world leader in localization and globalization consulting services, providing turnkey solutions for companies facing the challenges of engaging customers and markets across linguistic and cultural barriers. Recognized as one of the Top Innovative Companies in 2011 by IDC we have an award-winning international team. In 2012, the company's CEO was named one of Fortune Magazine's 10 Most Powerful Women Entrepreneurs and a Tech Disruptor by CNN Money.