Agreement Covers Multiple Locations around the World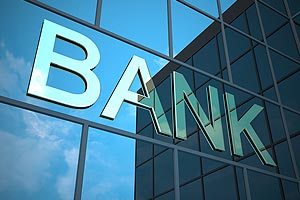 Beijing, China (March 27, 2014) – CSOFT International Ltd., a leading provider of globalization and communications solutions, announced today it has signed a new, master services agreement (MSA) with a multi-billion dollar financial services company with operations around the world. With the agreement, CSOFT will become one of the bank's leading suppliers of localization and translation of the company's documents, including disclosures, contracts, press releases, brochures, reports, training materials and web collateral.
"As a leading provider of globalization solutions and technology with broad experience in Asian, European and Latin American languages as well as extensive knowledge of the financial services sector, we are well-positioned to meet the unique requirements of the industry and the local customer language support necessary for success," said Shunee Yee, President and CEO of CSOFT.
Under this contract, CSOFT will support the global financial services leader in furthering its expansion across the company's divisions in multiple locations by providing an integrated worldwide program for translation and linguistic validation. CSOFT will employ subject-matter experts in financial disciplines and the latest technology to manage the company's terminology, in order to achieve optimized translation and an accelerated time-to-market.
"Globalization affects all industries, including the financial services sector, as the need for expansion into new markets creates increasingly complex customer requirements," adds Yee. "A significant part of this global integration is building platforms that deliver financial products and messages in languages that resonate with local market customers around the world. CSOFT has the language technology solutions as well as the language resoures to help our financial services clients turn translation spending into a strategic investment."
About CSOFT International
CSOFT International Ltd. is a world leader in localization and globalization consulting services, providing turnkey solutions for companies facing the challenges of engaging customers and markets across linguistic and cultural barriers. Recognized as one of the Top Innovative Companies in 2011 by IDC we have an award-winning international team. In 2012, the company's CEO was named one of Fortune Magazine's 10 Most Powerful Women Entrepreneurs and a Tech Disruptor by CNN Money.