CSOFT featured in Galaxy Newsletter, shares his experience as a panel member at the GALA-sponsored JTF show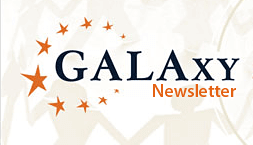 March 10, 2012 – CSOFT is featured in Galaxy Newsletter. "Thanks to the Globalization and Localization Association (GALA), I recently had the unique opportunity to speak at Tokyo's Japan Translation Federation's (JTF) annual conference. Founded in 1981, the JTF is the largest association of translators and language companies in Japan. It's quite well organized and boasts a healthy cluster of small, medium and large companies servicing Japan's language needs. I'm told more than 700 people attended the conference, making this one of the largest language shows in the world." – Matt Arney, CSOFT VP.
Click here to read the full feature in the Galaxy Newsletter
About CSOFT International
CSOFT International Ltd. is a world leader in localization and globalization consulting services, providing turnkey solutions for companies facing the challenges of engaging customers and markets across linguistic and cultural barriers. Recognized as one of the Top Innovative Companies in 2011 by IDC we have an award-winning international team. In 2012, the company's CEO was named one of Fortune Magazine's 10 Most Powerful Women Entrepreneurs and a Tech Disruptor by CNN Money.