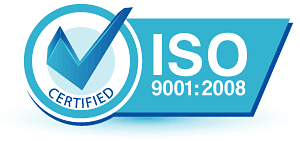 Beijing, China – China based CSOFT International Ltd., a leading provider of multilingual localization, testing and outsourced software development for the global market, announced today that it has earned the International Organization for Standardization's (ISO) 9001:2008 certification. This upgrade to the existing ISO 9001:2000 certification represents CSOFT's compliance with the newest benchmark for measuring quality management systems. Today's news follows the China headquartered company's announcement earlier this week about the expansion of its European team http://www.csoftintl.com.
"We're extremely proud to receive the latest ISO 9001:2008 quality certification," said S hunee Yee, CSOFT President and CEO. "This further confirms CSOFT's best in class processes and unwavering commitment to providing our clients with the highest quality localization services."
Companies receiving the ISO 9001:2008 certification must pass an external audit that assesses their ability to meet and improve upon customer satisfaction and quality requirements. CSOFT's audit was performed by the BSI Group–the world's largest and most influential management systems registrar.
"CSOFT has proven once again its dedication to continuous quality improvement by passing the ISO audit without any non-compliance," said Lane Ji, BSI China Lead Assessor " and demonstrates the effectiveness and depth of its quality management systems. »
CSOFT established a full QMS early on to help ensure outstanding performance to its clients in the areas of quality, delivery, lead time and productivity. The China based company has been able to achieve the highest level of customer satisfaction by employing industry best practices and global processes necessary to consistently improve service quality on a regular, quantifiable, and demonstrable basis.
CSOFT provides a broad range of language and technology solutions in over 90 languages across a variety of industries, including IT, Life Sciences, Manufacturing, Automotive and Financial Services. CSOFT has one of the largest technical resources in Asia with operations spanning the U.S., China, Japan, Germany, Canada, the United Kingdom and Australia.
About CSOFT International
CSOFT International Ltd. is a world leader in localization and globalization consulting services, providing turnkey solutions for companies facing the challenges of engaging customers and markets across linguistic and cultural barriers. Recognized as one of the Top Innovative Companies in 2011 by IDC we have an award-winning international team. In 2012, the company's CEO was named one of Fortune Magazine's 10 Most Powerful Women Entrepreneurs and a Tech Disruptor by CNN Money.